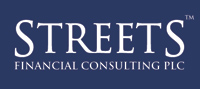 Introduction to Tax Planning
Taxing Questions
Most of us risk being taxed on our income, our capital gains and the value of our estate when we die. It is worth obtaining a clear grasp of how these taxes work by discussing with a financial adviser the most tax efficient financial planning for you.
One thing is for sure with all forms of tax; if you do nothing, the government will make sure a share of your hard earned wealth ends up in their hands.
For further information about the 2013 Budget changes please click here.
Information is based on our current understanding of taxation legislation and regulations. Any levels and bases of, and reliefs from taxation, are subject to change.
The Financial Conduct Authority does not regulate Taxation & Trust advice.
General Enquiry