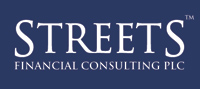 Endowments
Endowment Policies
These are a common form of investment policy. Regular premiums are paid, and when the term of the endowment expires a lump sum is paid out. The lump sum may be used to repay a mortgage, for example, although to achieve this the investment performance needs to be sufficient to build up the required capital and this performance cannot be guaranteed.

Most endowments have a protection element such that if the policyholder should die then a lump sum becomes payable.
Information is based on our current understanding of taxation legislation and regulations. Any levels and bases of, and reliefs from taxation, are subject to change.
The value of investments and income from them may go down. You may not get back the original amount invested.
Single Investment Calc
Monthly Investment Calc
Annual Investment Calc