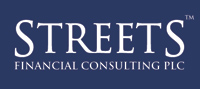 Stakeholder
Stakeholder Pension Schemes
A Stakeholder Pension is a type of Personal Pension Plan designed to provide a lump sum and income in retirement. As with a Personal Pension Plan, it is available to any United Kingdom resident under the age of 75.

You do not have to be in employment to take out a Stakeholder Pension and you can also provide a Stakeholder Pension for your spouse/partner or your child/children. The policy reverts to the child/children at the age of 18.

A Stakeholder Pension incorporates a set of minimum standards established by the Government, which include:
A capped charging structure which is a maximum of 1.5% per year for the first 10 years and 1% per year thereafter
The minimum contribution cannot be greater than £20 in any period whether regular or a one-off payment
There are no penalties on stopping contributions to an individual's fund or on transferring the benefits to another scheme
Crystallisation age can be at anytime between the age of 55 and 77*.
At retirement, the option exists to take a quarter of the fund as a tax-free amount
The key to Stakeholder as to any other pension is to start contributing as early as possible and keep making contributions for as long as possible. That way your pension pot has time to fill up, and for the investment returns on the fund to compound through reinvestment over many years. The result should be a significant sum of money to invest when you retire.
*The budget of 22 June 2010 stated that the maximum age for drawing retirement benefits from a private pension scheme was to be withdrawn, with new rules applying from 6 April 2011. Until then, transitional rules mean that members of defined contributions pension schemes (ie money purchase, personal and stakeholder schemes), who have not yet purchased an annuity and reach 75 on or after 22 June 2010, will have until age 77 to do this. These rules will cover the period up to 6 April 2011. For more information click here to download HMRC's full announcement.
A pension is a long term investment. Your eventual income may depend on the size of the fund at retirement, future interest rates and tax legislation.
Levels and bases of and reliefs from taxation are subject to change and their value depends on the individual circumstances of the investor.