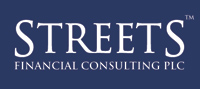 Occupational
Occupational / Company Pension Scheme (OPS)
These are employer run schemes with trustees who are responsible for the schemes being run properly, legally and fairly. If your employer has a scheme it is almost always in your interest to join because of the employer contribution which is, in effect, a tax-efficient benefit.
Company pensions are set up by employers for their staff. They can be "final salary" or "defined benefit" schemes. Either the employer or the employee or both contribute to the scheme on a monthly basis. When the employee retires, he or she receives a pension based upon the number of years over which his or her contributions have been made.
Alternatively an employer may set up a "defined contribution" or "money purchase" scheme. In this case the monthly contributions are put into a fund earmarked for that particular employee who, when he or she retires, is able to take a tax free lump sum. One common option would then be to purchase an "annuity" with the balance.

Annuities are sold by pensions providers and insurance companies and guarantee the policyholder an income throughout his or her retirement.
A pension is a long term investment. The fund value may fluctuate and can go down. Your eventual income may depend on the size of the fund at retirement, future interest rates and tax legislation.
Levels and bases of and reliefs from taxation are subject to change and their value depends on the individual circumstances of the investor.