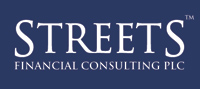 Capped & Flexible Drawdown
Capped Drawdown
This was introduced on 6 April 2011 and replaced the previous unsecured pension. The member can withdraw a tax free cash lump sum of up to 25% of the value of the fund paid at outset and the remaining fund remains invested. An income can be elected if required. Since 6 April 2011 individuals can now remain in Capped drawdown until death.
The balance of the fund not used for income remains invested with a view to providing higher future benefits.
You can choose the income you want and when you want it, between nil and 100% of an equivalent single life annuity in accordance with information provided by the Government Actuary's Department.
If investments do well you may benefit from higher future income payments but the opposite could also apply if the investments do not perform as well.
On death, the remaining fund is available to pay benefits to your spouse or dependants.
Capped drawdown arrangements are reviewed by the Provider every 3 years.
Flexible Drawdown
This was also introduced on the 6 April 2011 and it will allow the member to take as much income as they want from their pension fund - even the whole fund - (without having to purchase an annuity) from age 55 whilst keeping the rest of it invested.
Flexible drawdown will only be available so long as the member has a "secure pension income" of at least £20,000 p.a.
This income can be from the State Pension (including the State Second Pension) or from an annuity or a final salary pension scheme.
The member must actually receive the income in the same tax year that they apply for flexible drawdown. In addition they can only elect for flexible drawdown if they are not an active member of a final salary scheme and have not made any pension contributions in that tax year.
A pension is a long term investment. Your eventual income may depend on the size of the fund at retirement, future interest rates and tax legislation. Levels and bases of and reliefs from taxation are subject to change and their value depends on the individual circumstances of the investor. Taking withdrawals may erode the capital value of the fund, especially if investment returns are poor and a high level of income is being taken. This could result in a lower income when the annuity is eventually purchased.